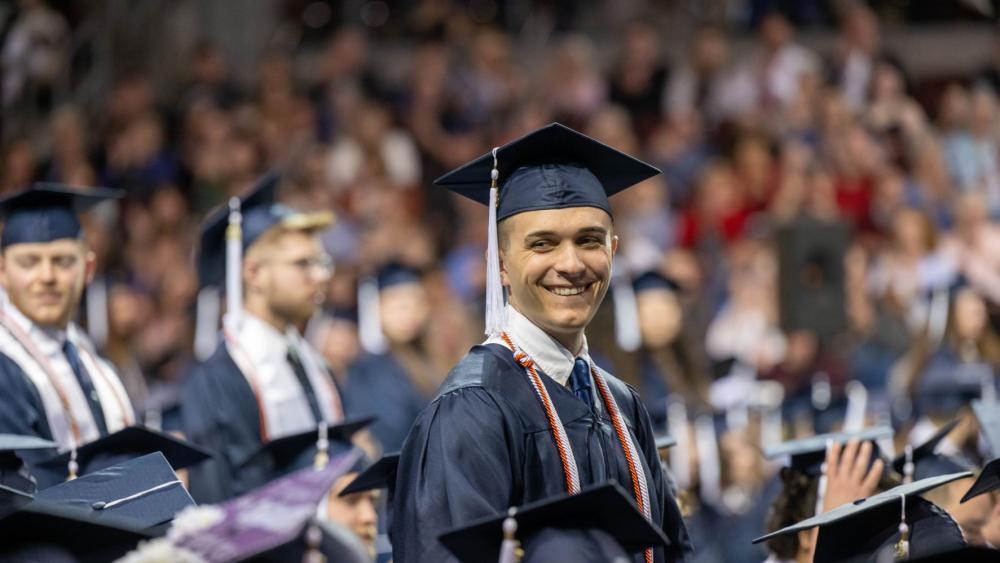 Why State Funding for Penn State Matters to Pennsylvanians
With more than 380,000 Penn State alumni living and working in Pennsylvania, Penn State trains the state's workforce like no other Commonwealth entity. State funding helps Penn State keep more young people in Pennsylvania because it helps the University stay on top of the latest career trends and provides students with access to facilities, faculty, and highest quality programs to prepare them for successful careers in Pennsylvania.
Penn State also relies on state funding for the College of Agricultural Sciences and Penn State Extension to provide scientific research, education, information, and programs for the agricultural industry in all 67 counties of Pennsylvania.
State funding is an integral part of Penn State's work to support agricultural education, meet the needs of rural communities and help address the challenges facing the state's agricultural industry. These efforts include fighting invasive species like the spotted lantern fly, protecting Pennsylvania's animal agriculture from diseases like avian flu, providing businesses with workforce development programs, and helping to improve access to broadband in rural communities, to name a few.