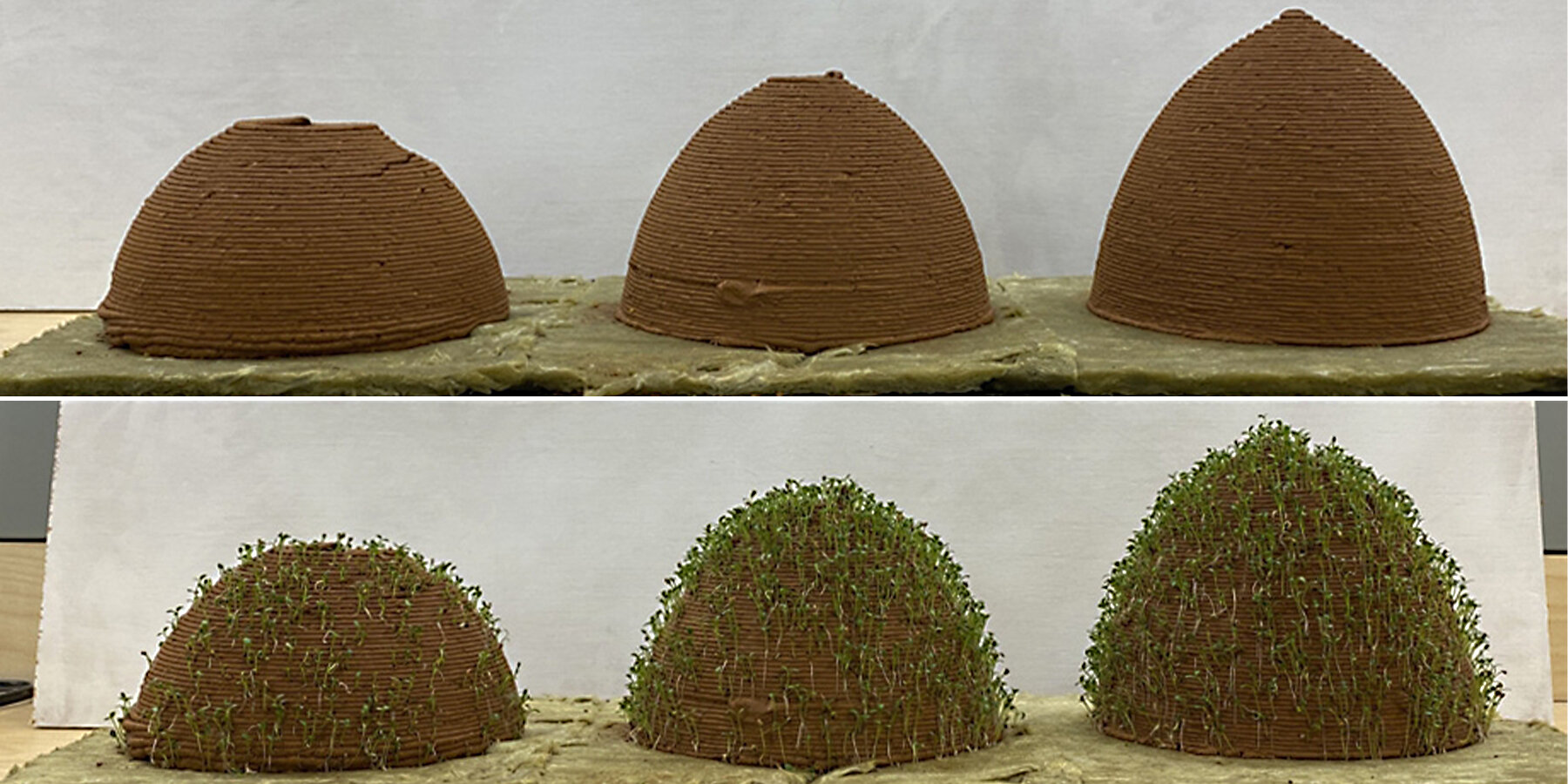 university of virginia develops new bioconstruction technology
the university of virginia launches a "bioconstruction" project
A team of researchers from the University of Virginia has developed a unique bioconstruction technology that could change the way future buildings are constructed. Published in the peer-reviewed journal 'Additive Manufacturing', the project focused on the physical fusion of nature and architecture as a step towards more sustainable building practices: the result is a series of 3d printed and geometrically complex floral structures made of soil and seeds. Expanded on a larger scale, these volumes could very well become the constituent elements of future dwellings.
To carry out the experiment, Ji Ma, an assistant professor in AVU's School of Engineering and Applied Science, teamed up with two other members of the university – research professor David Carr in the Department of environmental sciences and assistant professor Ehsan Baharlou in the School of Architecture – and his student Spencer Barnes.
The research team joined the explosive trend of 3D printing, a technology addressing the growing global need for more affordable housing, green building practices and a circular economy.
all photos © Tom Daly via University of Virginia
explore circular additive manufacturing
'We have moved to earth-based "inks" to gain additional benefits from circular additive manufacturing," explains Ehsan Baharlou. 'We work with local soils and plants mixed with water; the only electricity we need is to move the material and run a pump while printing. If we don't need a part printed or it's not of the right quality, we can recycle and reuse the material in the next batch of inks.'
After several series of tests on the soil, the structures were able to grow plants, but not just any. '3D-printed soil tends to lose water faster and retains a better grip on the water in it," Ji Ma declares "Because 3D printing makes the environment around the plant drier, we need to incorporate plants that like drier climates. The reason we think this is the case is that the soil is compacted. When the soil is pressed through the nozzle, the air bubbles are expelled. As soil loses air bubbles, it holds water more tightly.'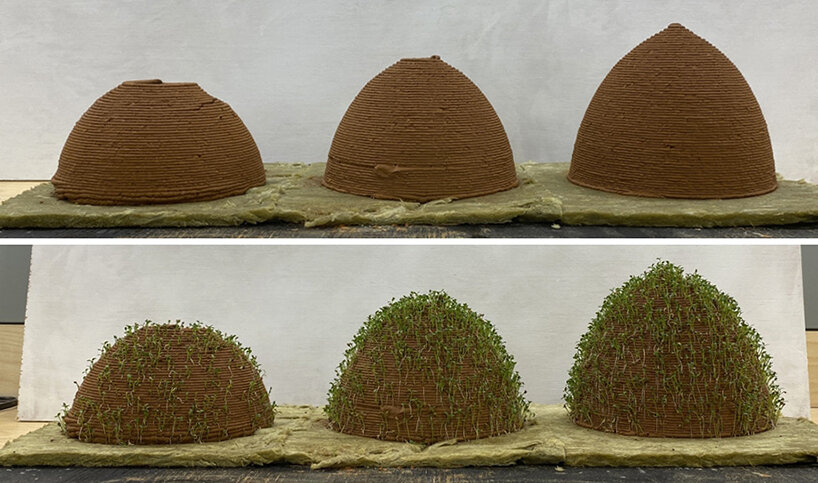 3D Printed Soil Structures for Growing Plants Successfully
Ultimately, the goal is to encourage practices that reduce a building's carbon footprint by using locally sourced biomaterials. It means moving away from conventional resources which are non-recyclable, non-reusable and unadaptable. Bio-construction therefore opens the door to low-cost, energy-efficient and climate-friendly alternatives in the world of architecture and engineering.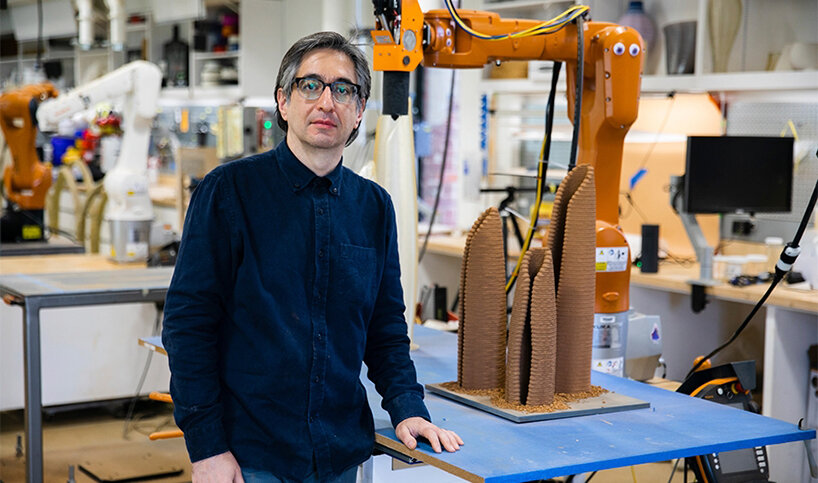 Ehsan Baharlou, assistant professor at the AVU School of Architecture
project info:
Last name: Bioconstruction – 3D printed soil structures
Research Team: Ji Ma, Ehsan Baharlou, David Carr, Spencer Barnes
institution: University of Virginia (UVA)