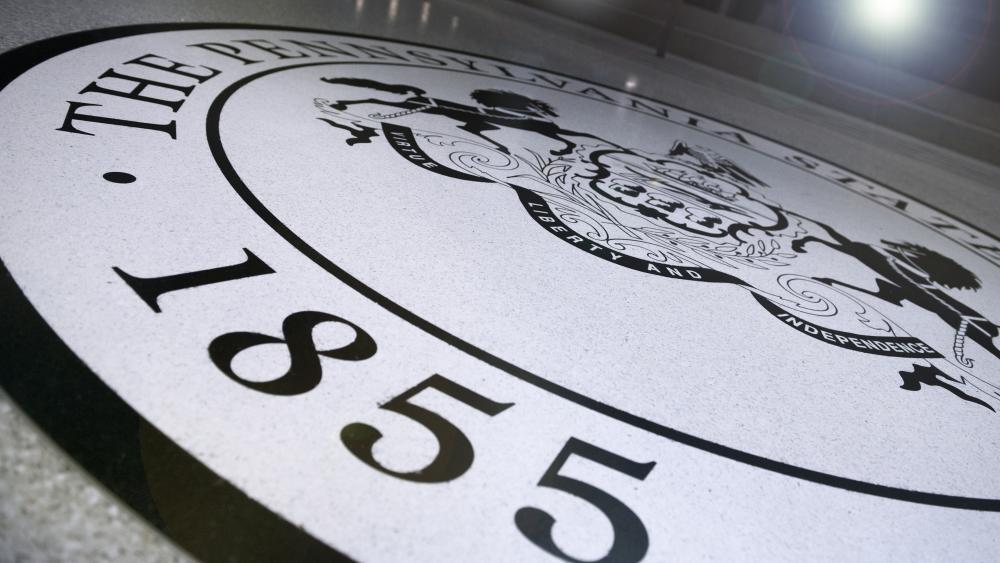 University kicks off accreditation reaffirmation and calls for volunteers
UNIVERSITY PARK, Pennsylvania — The University's regular re-accreditation process is officially underway. The process will include short and long term volunteer opportunities for the direct participation of members of the university community. Accreditation is key to the operation of any university, asserting that an institution has gone through a rigorous evaluation process and operates to the highest standards of quality and educational commitment.
Every eight years, the Middle States Commission on Higher Education (MSCHE) requires its more than 130 member institutions, including Penn State, to conduct a comprehensive self-assessment of teaching quality and success in achieving its institutional mission and demonstrating positive student outcomes. Known as "self-study", it is the culmination of the MSCHE Accreditation Examination cycle for its member institutions.
"Middle States accreditation assures our students, their families, and the public of the educational quality and value of a Penn State degree," said Penn State President Eric J. Barron. "This self-study is an opportunity for Penn Staters across the Commonwealth to directly engage in a comprehensive process of institutional self-reflection. We have a lot of important work ahead of us, and I urge everyone to support and contribute to the success of this crucial initiative.
Volunteer opportunities include reviewing self-study materials, providing feedback and arranging site visits by MSCHE representatives. Interested members of the University community can register here. Penn Staters can also follow the Penn State self-study website for more information and updates as the process continues. The self-study runs until 2024.
Organization
The effort will be led by the self-study steering committeecomposed of seven working groups and co-chaired by Lance Kennedy-Phillips – Vice Provost for Institutional Planning, Evaluation and Research (OPAIR) and University Accreditation Liaison, with David Callejo Pérez, Associate Vice President and Senior Associate Dean of Academic Programs with the Office of the Vice President for Commonwealth Campuses.
Each working group is led by a three-chair structure of faculty and staff leaders from across the University. Leaders include representatives from faculty, staff, student and alumni groups, including Laura Pauley, professor of mechanical engineering and acting executive director of Penn State's Faculty Senate, and Barry Bram, principal principal of the University's student engagement programs. Penn State's senior management and board representatives will also actively participate throughout the self-assessment process. A full list of Chairs of each Steering Committee Working Group is available on the university's self-study website.
To be involved!
Executive Vice President and Provost Nick Jones said contributions from community members across the University will be a critical part of the reaccreditation process.
"Recertification depends on the success of the self-assessment. To achieve this effectively, the process must include meaningful participation from representatives of the entire university community, including faculty, staff, students and alumni," Jones said. "This is a chance for everyone at Penn State to embark on a period of self-assessment, growth, and continuous improvement. I encourage everyone to take advantage of this opportunity."
Self-Learning Overview and Timeline
To maintain accreditation, each MSCHE member institution, including Penn State, must provide evidence of compliance with the commission's standards by submitting a self-assessment report.
Institutional accreditation is also a requirement of the University's participation in the Department of Education's Title IV federal financial aid program and many other substantial grant funding opportunities.
The self-training steering committee and its seven working groups, one for each of the MSCHE standards, will write self-assessment report chapters documenting evidence of compliance as well as analyzes and evaluation of the institution's policies, processes and procedures. The working groups will also identify opportunities for improvement and innovation. The final self-assessment report will be submitted to MSCHE in December 2023. Then, in line with MSCHE's standard accreditation review cycle for all member institutions, a team of peer assessors will conduct an on-site visit and make recommendations. to MSCHE as to whether the University has largely met the requirements and standards for accreditation.
Upcoming events and more information
On Friday, April 15, the University's MSCHE Staff Liaison will conduct an on-site visit to the University Park campus to meet with Barron, Jones, Board members and the Steering Committee to discuss expectations of the commission in matters of recertification. The steering committee will also organize an open information forum with the liaison. The event will be open to members of the University community who wish to learn more about the reaccreditation process and how they can get involved. More details will be provided as the date approaches.
the Office of Planning, Evaluation and Institutional Research will support the entire self-learning process and is available to answer questions about this essential institutional initiative. Community members with questions can contact OPAIR at 814-863-8721 or [email protected].
For updates and more information on Penn State's MSCHE Accreditation and Self-Study Reaffirmation, be sure to visit and bookmark the self-training site.
About MSCHE
The Middle States Commission on Higher Education is a national accrediting agency recognized by the United States Department of Education and the Council on Higher Education. Its accreditation process is among the most popular third-party assessments for higher education institutions. MSCHE accredits institutions in 47 states and more than 90 countries.
Penn State is a founding member of MSCHE and has been accredited by the agency since 1921, with accreditation last reaffirmed in June 2015.