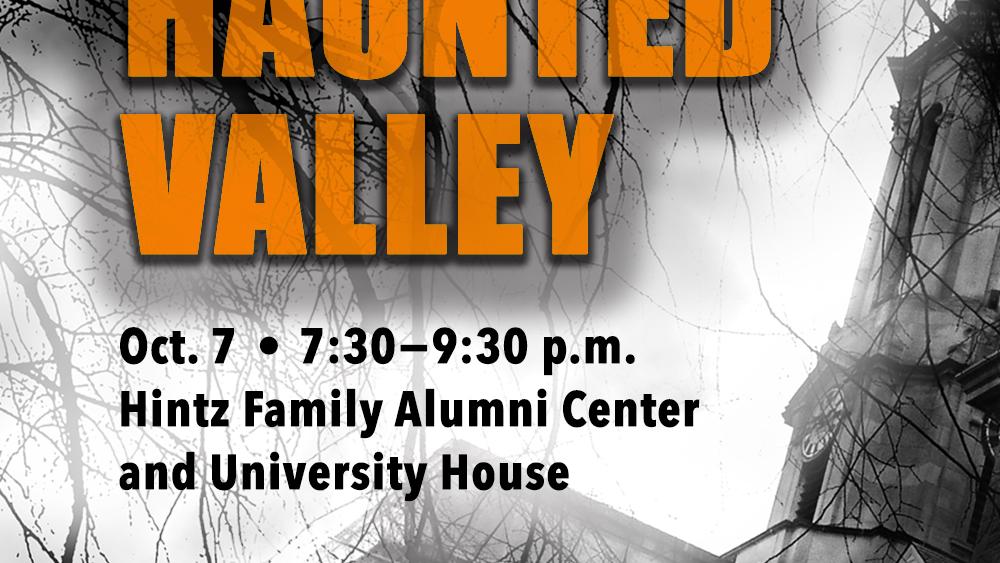 The Lion Ambassadors will host "Haunted Valley" on October 7
UNIVERSITY PARK, Pa. — Penn State Lion ambassadors will explore the legends and lore of the university at its annual "Haunted Valley" event on Friday, October 7.
Free and open to the public, Haunted Valley will take place from 7:30 p.m. to 9:30 p.m. at the Hintz Family Alumni Center and University House. University House is the oldest permanent structure on the University Park campus and was home to 11 Penn State presidents.
Lions Ambassadors will lead lantern tours on campus, with each tour beginning at the Hintz Family Alumni Center. Visitors can also walk through a haunted house in the historic university house.
"Haunted Valley immerses visitors in Penn State history," said Penn State student Emma Chan, Lion Ambassador. "The event is a unique and fun experience for the whole family. We're excited to share some of Penn State's spooky history and give families the opportunity to participate in fun fall traditions. Although the event takes place during Penn State Family Weekend, all members of the community are welcome.
A student organization of the Penn State Alumni Association, Lion Ambassadors, founded in 1981, is the alumni body of the Alumni Association. Their mission is to communicate the history, personality and traditions of the University to students, alumni and friends through tours and programs, and they are an important facet of student outreach for the Alumni Association .
For more information, visit lionambassadors.com or alumni.psu.edu.