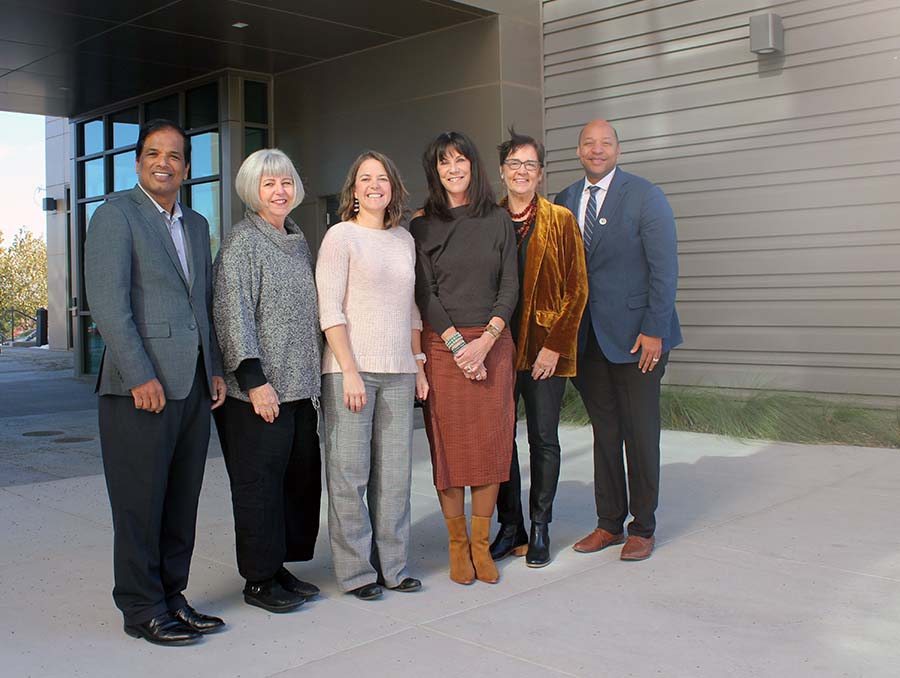 McKenzie Foundation Chair in Civil and Environmental Engineering
The Ernest McKenzie University '43 (Civil Engineering) alum had a fondness for Nevada that continues to come to fruition through the work of the foundation he established before his death in 2002.
On Nov. 17, trustees of the EW McKenzie Foundation — which recently endowed a faculty position in the College of Engineering — met with civil engineering professor Keri Ryan, the EW McKenzie Foundation's new endowed professor of civil engineering, on the campus.
The pulpit honors McKenzie, who founded McKenzie Construction in 1953 and built or renovated many of the state's most iconic structures, including the restoration of the Nevada State Capitol and the construction of the Fleischmann Planetarium. He had a particular interest in earthquake engineering, according to Kim Colton, McKenzie's daughter and trustee of the foundation.
Earthquake engineering is Ryan's area of ​​interest within civil engineering.
His research focuses primarily on seismic isolation and advanced seismic protection. Ryan is also the Director of the Graduate Assistantship in Areas of National Need (GAANN) program in the Department of Civil and Environmental Engineering (CEE). One of its major projects is the Natural Hazards Engineering Research Infrastructure (NHERI) TallWood project, which is nearing completion of construction of a 10-story log building on the outdoor shake table of the University of California, San Diego which will be shaken up in early 2023. .
While the pulpit was announced this summer, the meeting was the first between Ryan, Colton and McKenzie directors Gail Cram and Patricia Bronson. Ryan was able to show the administrators the Earthquake Engineering Laboratory, which houses three biaxial vibrating tables and a six-degree-of-freedom table.
"That's what my dad would have liked," Colton said, looking around the lab.