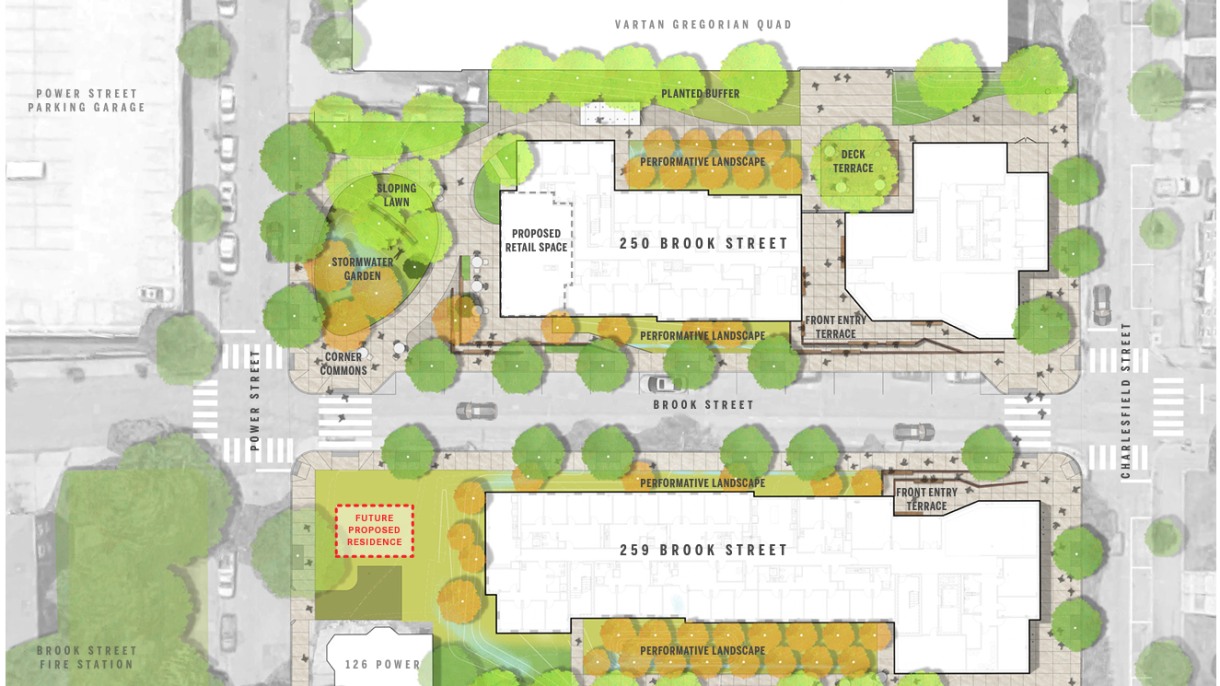 In recognition of a generous donation, Brown University names the William and Ami Danoff Residence
According to Estes, the new Brook Street residence project represents an important step in Brown's commitment to a dynamic residential experience at the heart of the undergraduate experience. For the first time in 30 years, the University welcomed undergraduate students to a new residence hall when the Sternlicht Commons and Brown University Health and Wellness Center opened in fall 2021. Along with the project Brook Street, the 513 new beds created by the two residence hall projects significantly reduce the number of Brown's undergraduates living off-campus.
In addition to the impact the Danoff Residence Hall will have on the student experience, the Danoffs said they are excited to support the University's commitment to the greater Providence and Rhode community. Island – brought to life in this project both by creating new housing to reduce campus-demand and by partnering with the Rhode Island Building and Construction Trades Council and the Building Futures apprenticeship program for the workforce of the construction.
"We greatly admire the University's mission and impact on the Brown community as well as the Providence community and beyond," said Ami Kuan Danoff.
Ami Kuan Danoff is co-founder and chief financial officer of the Women's Foundation of Boston, a philanthropic organization that empowers women and girls by creating and funding high-impact economic and leadership programs in partnership with dedicated nonprofits. serving women and girls. William Danoff, who has had a long and successful career in finance, is Vice President and Fund Manager at Fidelity Investments. They live in Weston, Massachusetts, and are the parents of Amelia Danoff, a member of the university's class of 2023, who is focusing on Italian.
The Danoffs are longtime leaders, board members and philanthropic supporters of their alma mater Harvard College and independent schools and colleges who nurtured and shaped their three children, said William Danoff. They are also driven by the power of education and science to improve lives and create economic opportunity, and they have supported a wide range of community organizations in Greater Boston, as well as science and research initiatives such than the Harvard Quantum Initiative.
"We are working together to create a better Brown, a better neighborhood, a better future and a better state," William Danoff said at a July 11 closing ceremony for the Brown Residence Project. "One of the lessons I've learned over time is this notion of 'to live is to give and to give is to live'. Life has more meaning when we share it, when we work together.