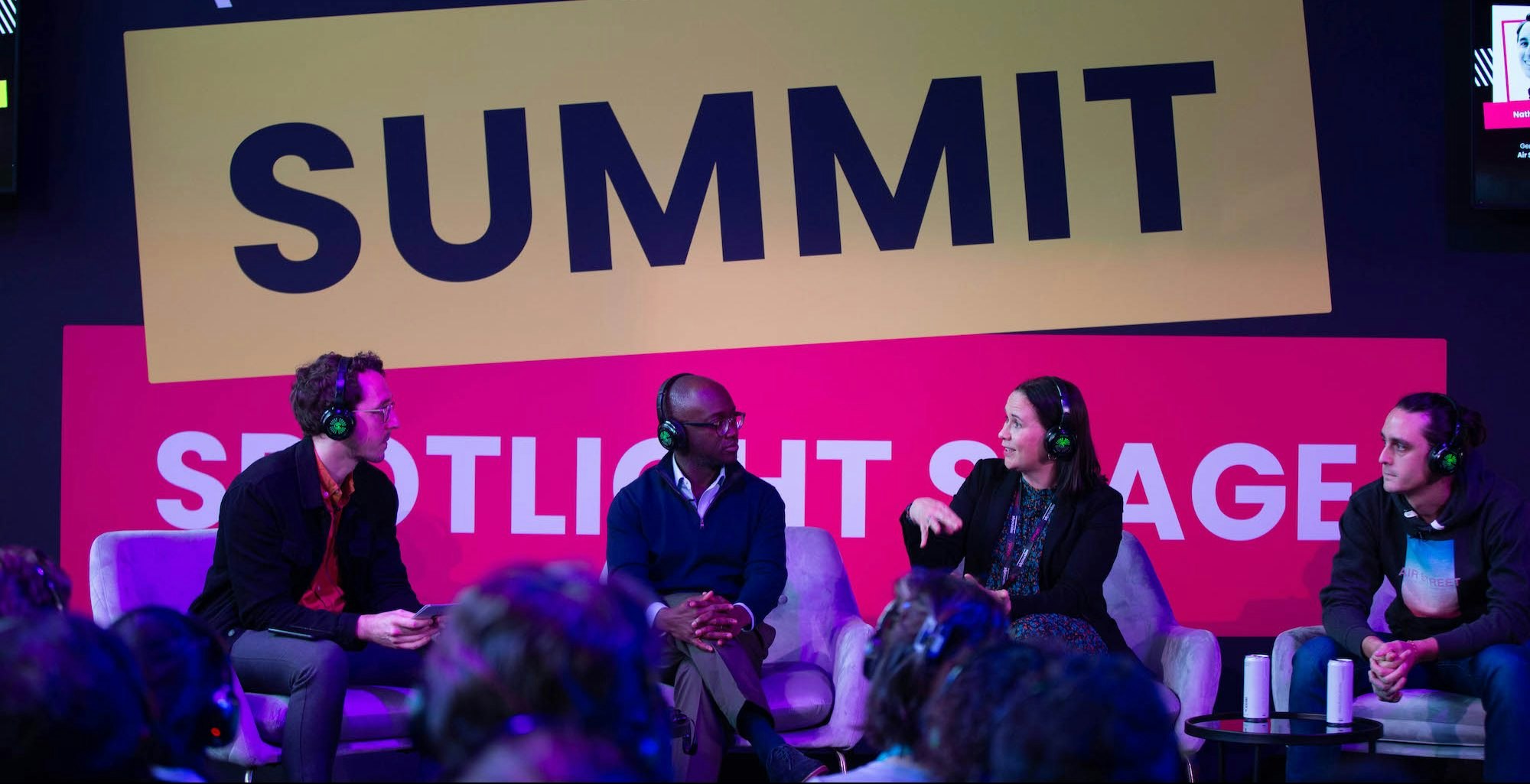 Does Europe have a university development problem? Key takeaways from the Sieved Summit
There is a common view that Europe's spinout funnel – and the process of commercializing research – is broken. But is this really the case?
On day two of the Sifted Summit, we brought together three experts to give their thoughts: Sam Gyimah, venture capital partner at Lakestar and former UK minister for universities and innovation; Maija Itkonen, CEO and co-founder of Finnish spin-out Onego Bio; and Nathan Benaich, general partner at Air Street Capital.
Here are the main takeaways:
The issue of fairness
According to a survey by Air Street Capital of 143 spin-outs – across Europe, the UK and the US, most founders are dissatisfied with the spin-out process. And a lot of that has to do with the stake that universities take in the companies being created. On average, they take 12.8% on creation – and that figure is significantly skewed by the UK average of 19.8%, compared to 7.3% in mainland Europe.
As an investor, that makes the company unfundable, Benaich said.
The huge range of terms across Europe also makes it difficult for investors to consistently deploy cash into university spin-offs – "there is a huge spread of terms, and there is no standard, no transparency," added Benaich. Across Europe, the amount of equity investments ranges from 0% to 70%.
Some universities will also double on unfavorable terms – known as double dipping – whereby they not only take a stake in the business, but also ask for a percentage of future revenue or future profits. That often means that by Series C, many spin-out founders have to package their idea, or step aside and bring in outside leadership to move the company forward, Gyimah said.
However, not all of Europe is organized in this way. In Sweden, for example, researchers own their intellectual property, which greatly facilitates the shadowing process. And when Onego Bio was spun off from the VTT Technical Research Center in Finland, the technology transfer office gave her favorable terms, Itkonen said, and she was able to focus on growing the business without the stress of in the negotiation of the property.
What should be the goal of academia?
According to academics and researchers, several pain points are holding back the commercialization of research. According to Atomico's 2021 State of European Tech report, these are:
A lack of entrepreneurial spirit in universities

A lack of academic support

A lack of funding

A lack of risk taking
Benaich argued that to solve the problems associated with spinning, the goal of intellectual property commercialization must change. The purpose of spin-off companies should be to spread the technologies around the world, so that they can become products from which everyone benefits. "There needs to be neutral ground between founders and universities, and less of the asset manager vibe that tech transfer offices create."
On top of that, in the UK there is often more incentive for researchers to publish their research than to start companies, and this is represented in the data – only 0.03% of UK startups are spin-offs. The whole incentive setup needs to be looked at, Gyimah said.
Funding Status
It takes too long to go from the idea to the negotiation of the creation of a spin-out and the financing.
But the problem isn't a lack of capital, Benaich said, it's that capital isn't going to spinoffs because they're unattractive investments. It's down to two things: navigating the aforementioned ownership structure, and the fact that many deep science-driven spinoffs don't have the same timeline for returns as, say, a B2B SaaS company, and those do not match the 10 to 12 year life cycle of many venture capital funds.
The funding is there. Deeptech startups in Europe are ready to harvest more this year than in 2021, and there are several investment funds focused on financing spin-off companies. Northern Gritstone in the north of England, for example, and Germany's VC Earlybird's UNI-X Funds.
The human side of spinouts
There's a lack of tech entrepreneurs with a good understanding of deep science, Itkonen said. This means that building teams with deep technical knowledge struggles to grow a business and attract investment.
Academics who wish to commercialize their research do not always have the luxury of doing so. Pre-tenured professors, for example, often cannot take years to focus solely on one business.
Government support
Governments do not understand equity enough to be guardians of spin-off conditions. So standardizing them in the UK wouldn't work, Gyimah said – there would be too much disagreement about what the standard should be.
Setting a maximum equity percentage could work, although the point was made that subsequent governments could change this, stalling progress each time a new government was elected.
The European Innovation Council (EIC) has hired an external fund manager to manage its deep tech investment program after hitting a roadblock. This has the potential to help Europe's spin-off ecosystem, but it needs to be ironed out issues that held him back. This includes a backlog of unprocessed applications, late payments that have left startups on the brink of collapse, and a lack of communication.

Benaich stressed that the EU's goal of digital sovereignty rests on a fully functional spinout process, as many key technologies – advanced materials, biotechnology, quantum – are being developed at the university level.
Tom Nugent is Sifted's digital editor. He tweets from @TJNugent92.