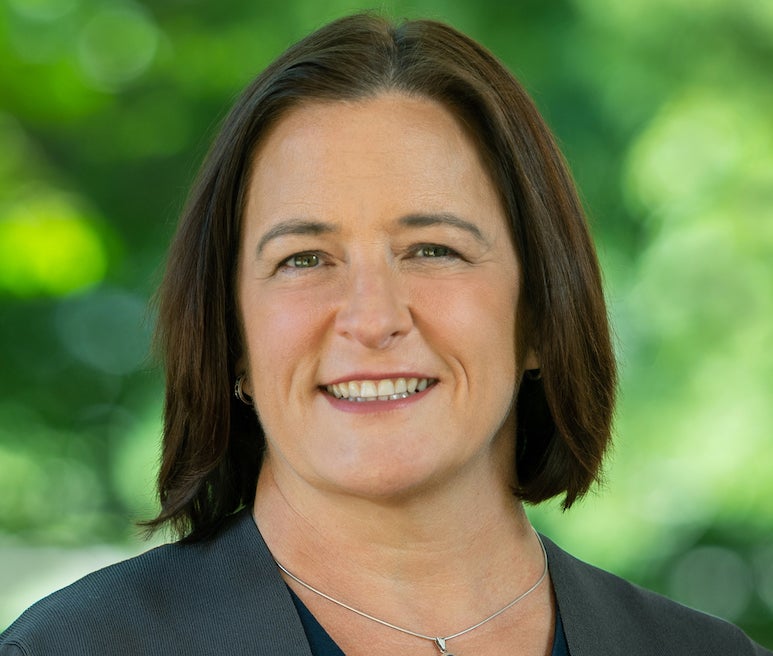 Dittmar named new rector of Rice University | Rice News | News and Media Relations
Amy Dittmar, a distinguished scholar with extensive experience in economics, finance and academic administration, has been named the new president of Rice University.
Dittmar is currently senior vice provost for academic and budget affairs and professor of economics and finance at the University of Michigan. Her appointment as provost of Rice will place her in one of the university's most crucial leadership positions. Along with Deans, Vice Provosts, and Vice Presidents, the Provost's Office supports excellence in all academic, research, scholarship, and creative activities of the university.
Dittmar will assume the position vacated by Provost Reginald DesRoches, who will become Rice's eighth president on July 1.
"Amy has deep knowledge of almost every corner of a university and shares Rice's values ​​of excellence and opportunity," said DesRoches. "Rice will benefit from Amy's extensive leadership experience, distinguished academic record and strategic mind. As I step from the provost's office into the president's office, I look forward to working with her to continue Rice's long legacy of success and elevate the university's stature both nationally and globally. world.
"I am thrilled and incredibly honored to join Rice as the next provost," Dittmar said. "I was impressed by Rice's outstanding reputation and the deep commitment of everyone I met to undergraduate and graduate teaching, and the importance of scholarship in the academy. I look forward to working with incoming President DesRoches to realize his vision during this exciting time for Rice University.
Dittmar has held a series of high-level administrative positions at the University of Michigan, which has more than 50,000 students, an annual budget of $11 billion, and is consistently ranked among the top three public universities in the nation. In 2019, she served as Acting Vice President and Executive Vice President for Academic Affairs, Director of Studies and Budget with direct reporting relationships for 19 schools and colleges as well as other units and key personnel. Since 2020, she has held the position of Senior Vice-Rector, a position in which she has overseen policy decisions and implemented a wide range of strategic, academic and budgetary areas of the university. Dittmar was responsible for setting fiscal policy and allocating resources, including the university's general fund budget, totaling $2.6 billion, and major capital projects. From 2016 to 2020, she held the position of Vice-Rector for Academic and Budgetary Affairs.
During his tenure in the provost's office, Dittmar was instrumental in creating the Go Blue Guarantee in 2017, one of the first free tuition guarantees for low-income students at a public institution. She also planned and led the development of a new classroom building focused on enhancing engaged learning, and she was one of the leaders in a transition to a more holistic approach in supporting the university to student mental health and well-being. She also played a key role in the university's decision-making process during the COVID-19 pandemic, including serving as an academic representative on the COVID Health Response Committee and maintaining a balanced budget that prioritized people's needs throughout the crisis.
Dittmar also served as Senior Associate Dean at the University of Michigan Ross School of Business for Graduate Programs. In this role, she was primarily responsible for all graduate programs, the office of student life, and finalizing the school's strategic diversity plan. She also led curriculum review, admissions, strategic planning, and budgets for graduate programs, including full-time and part-time MBA, Global MBA, Executive MBA, Master of Management , the Masters in Accounting and the Masters in Supply Chain Management.
Dittmar's appointment comes after a nationwide search launched in January and conducted by Isaacson, Miller, one of the nation's leading executive search firms. At Rice, the effort was spearheaded by a committee of 11 faculty, staff, and trustees led by Rebecca Richards-Kortum, Rice Professor of Engineering and co-director of the Rice 360° Institute for Global Health .
"All members of the search committee were impressed with Dr. Dittmar's vision to lead the growth of Rice's faculty and his commitment to fostering a culture of innovation that increases both student success and the impact of research," Richards-Kortum said. "Rice will benefit from his deep experience to guide and implement successful strategies at the University of Michigan."
Dittmar has held a number of other administrative and academic positions in Michigan, including serving as a board member and secretary of the Michigan Health Corp., chair of a research initiative task force in Behavioral Sciences, Co-Chair of Student Mental Health and Wellness Implementation. executive committee, member of the CFO search committee and member of the board of directors of the Michigan Mobility Transportation Center.
Former colleagues applauded Dittmar's appointment.
"Amy Dittmar is an exceptional choice to take on the role of provost at Rice University," said Andrew Martin, chancellor of Washington University in St. Louis and former dean of the College of Literature, Science and the Arts at the University of Michigan. "She is not only a distinguished scholar and educator, but also a thoughtful and strategic thinker deeply committed to the mission of higher education. She inspires confidence in those around her and motivates everyone in her orbit to perform at a higher level. I am confident that Rice will benefit greatly from his wisdom, collegiality and vision for the future.
"I was thrilled to hear the news of Dr. Amy Dittmar's appointment as provost of Rice University," said Cornell University President Martha Pollack, former provost of the University of Michigan. . "Dr. Dittmar was a pleasure to work with Dittmar throughout our time in Michigan, and his distinguished record of academic leadership, strategic mindset, and thoughtful approach to opportunities and challenges make him the ideal choice to Rice I know she will contribute greatly to the Rice community in the years to come.
Dittmar earned his bachelor's degree in finance and business economics from Indiana University and his Ph.D. in finance from the University of North Carolina. She specializes in corporate finance, governance and gender economics. His research focuses on studying the complex interactions between ownership, governance, individual preferences and financial structure in public and private organizations to understand the role of incentives in decision-making and performance.
She was associate editor of the Journal of Financial Economics, one of the top journals in the field, and an advisor to the Society for Financial Studies, the organization that oversees three of the major financial journals, including the Review of Financial Studies. She has also served on selection committees and provided services to numerous academic journals and associations in finance, economics and accounting.
Dittmar was named the prestigious Michael R. and Mary Kay Hallman Fellow at Michigan from 2012 to 2015. She was a Brattle Prize finalist, awarded for best article in corporate finance in the Journal of Finance 2007, won the award from the Law and Economics Consulting Group for Best Paper in Corporate Finance at the 2007 European Finance Association Conference and won the Best Paper Award at the 2001 Financial Management Association European Conference. She has published numerous articles in top journals and her work has been cited over 10,000 times.
Prior to his career at the University of Michigan, Dittmar was an assistant professor at Indiana University and a financial analyst and realtor at First Chicago Corp. (now part of JPMorgan Chase).
Dittmar will be joined at Rice by her husband of 28 years, Robert "Bob" Dittmar, who will be a professor of finance at the Jones Graduate School of Business. He is an expert in empirical and theoretical asset pricing with a focus on determining the term structure of interest rates and the cross-section of equity returns. In his current role as a professor at the University of Michigan, he is the founder and co-director of the Ross FinTech Initiative and the director of the Tozzi Finance Institute, which operates a trading floor where he oversees the student-led investment fund. .
Dittmar's daughter, Abby, 24, gets her doctorate. in ecology and evolutionary biology at Florida State University, while his 21-year-old son Graham studies at the Culinary Institute of America in New York.
Dittmar will take up his role at Rice on August 1.