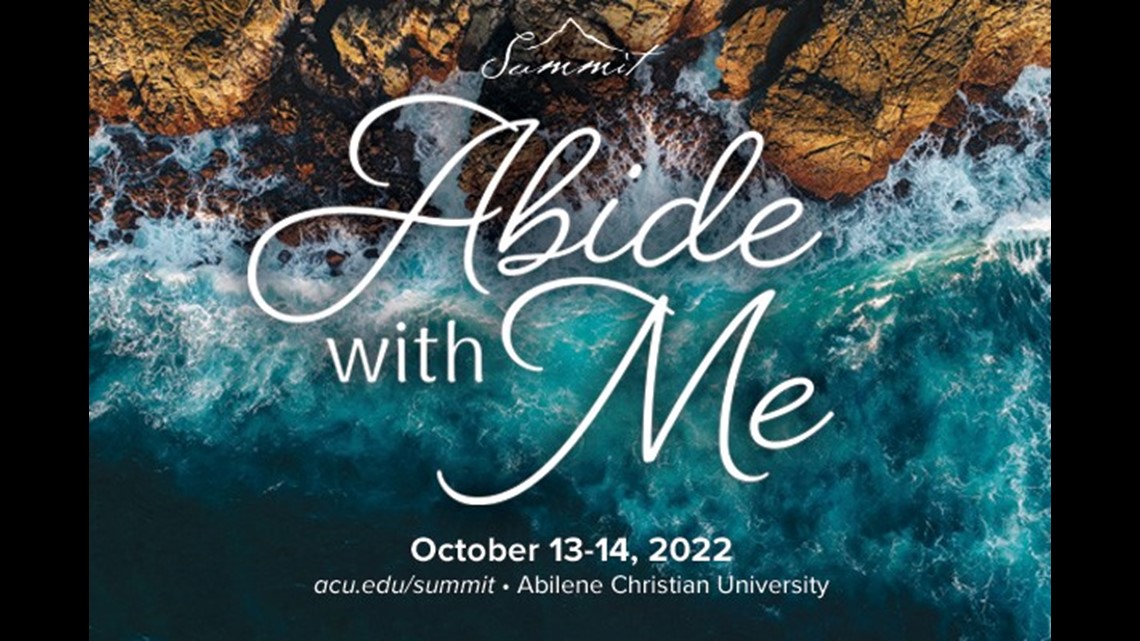 Abilene Christian University to host summit with new structure
The event will now take place twice a year: once in the fall and once in the spring.
ABILENE, Texas — One hundred and sixteen years of religious gathering is turning into a biannual tradition.
Abilene Christian University has changed the structure of its annual summit to an event that will take place in the fall and spring with the goal of forming specific leadership groups.
This year, the two-day "Abide With Me" event will take place October 13-14 as part of the ACU's reunion weekend. In the spring, the event will coincide with the university's Sing Song weekend.
"By joining the Summit with two great on-campus networking groups, our attendees can connect with others in their area of ​​ministry, followed by time and space to connect with friends, mentors, and others. people in the wider university community," said former summit director Leah Andrews. said.
The fall weekend will include a presentation on Thursday, October 13 by author and theologian Dr. Andrew Root, who recently wrote a book called "Churches and the Crisis of Decline."
Those interested in Root's talk must register in advance and no more than 400 people can attend.
The weekend will also focus on various areas of ministry, including children, Hispanics, preaching, recovery, small church leaders and youth.
Event planners hope the summit will remain enjoyable and relevant in the modern world.
"We must remain open to change to meet the needs of our attendees, while always keeping in mind the main purpose of the Summit," said current director Jennifer Schroder. "While the method may be different, we still serve our mission of connecting church leaders in transformative learning communities for dialogue, encouragement and edification."
A general interest session will also be held to discuss 1 Peter and its relevance to the modern church. It will be open to all participants, whether or not they have a role in ministry.
Visit acu.edu/summit to register and the Summit Facebook page for more information.